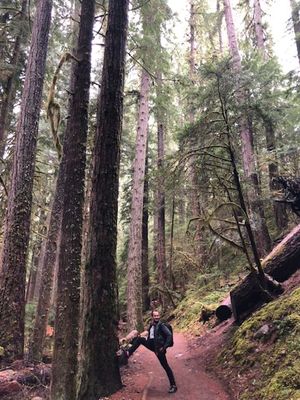 I'm sitting at a cafe called Barista's in Portland, OR next to my love, Chloe Caldwell. It's my first time in Portland or the Pacific Northwest. The gray sky and misty rain hold a dark beauty to them. When the sun cracks through the clouds it's a welcome warmth. I'm in Portland visiting Chloe's friends and family and also playing a show this Sunday with my dear friend from college, Mike Gamble at a club called No Fun. I think it's going to be fun, contrary to the club name. If it's not, I'll understand.
In other big news, with the help of my family, friends and fans I raised $8,000 in 15 days on Indiegogo, a crowdfunding platform to cover expenses for my new album, Milk Money!! I'm so incredibly thankful to everyone that backed my album and excited that I reached my goal 3 days before the campaign ended. I could seriously have never done it without all of you and am stoked to share this music with you and everyone that discovers it. With the recording and crowdfunding done, it's on to the production part of finishing the mixes, mastering, licensing, printing and distribution.

Record Album: check
Crowdfund: check
Release music: in process 
A big part of this project is understanding the process of obtaining the licensing and release fees associated with making an album. There's a lot that goes into it that I've only been a part of on the peripheral side of things. Understanding the process of what goes into making an album, especially an album with songs that are not your own or in the public domain can be at times, overwhelming.
Thankfully I'm working with a really helpful online company, easysonglicensing.com in learning how to navigate these business hurdles. The representative, Aaron that's been helping me so far has been really helpful, knowledgeable and communicative. 

________________

I'm loving the Pacific Northwest air. It's clear, fresh and possibly a little rejuvenating, especially when the sun pokes through the clouds. When it's overcast it feels depressing af. Jk, though I think days of days of that it could get that way. I guess it gets like that on the east coast so what the hell do I know. People are much friendlier and nicer here. You don't feel guilty for ordering a coffee and there's much less honking from cars.