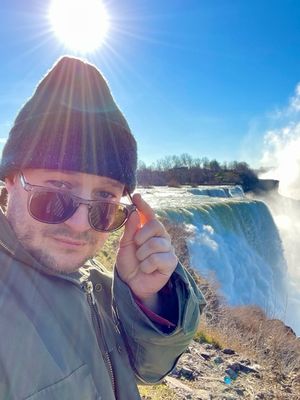 This year I say goodbye to my 30's and hello to my 40's. I'm turning 40 on January, 11th 2022 and to celebrate I planned a trip to Mexico with my family. I wanted to wake up and hear the ocean on my birthday this year. I LOVE the ocean.
I'm grateful for all the experiences and lessons I've learned in my 30's that have helped me grow into the person I am today. Some highlights in no particular order; I raised my daughter, went through a divorce, found the love of my life, and got remarried, toured the US and Europe with Postmodern Jukebox, released 3 albums under my own name, played for the Obamas at the White House twice, conducted a critically acclaimed opera, lost my father, played on the Late Show with Stephen Colbert with the rock band, Bash & Pop, got arrested in the US and Lebanon, went to Morocco, released over 100 #minuterags videos, trained musicians and musically directed for NDI and CTB in China, the US, and Lebanon, and started learning how to speak French among many other things.
A couple of days before New Year's Eve, I was talking with my wife Chloe and telling her I wanted to begin something new and creative stating this year that I could do throughout my 40's. I wanted it to be something that I could grow with and that could have some type of consistency yet also be manageable. 
This is what I came up with. Every Sunday, I'm committing to writing something here on my website. It could be a sentence, video, picture, poem, story, essay, thought, idea, or whatever. The only stipulation is that I post something every Sunday. That is definitely doable.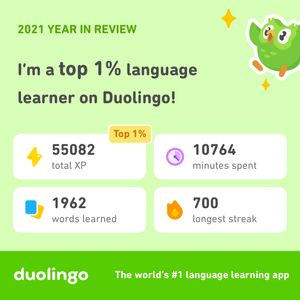 I know what it means to stay consistent at something. I released a video almost every week for a few years I called Minute Rags. I stopped doing them around the time I lost my piano, (that's another story).
I loved the creative consistency of them and love looking back and watching them. I stopped them because I lost piano and I also wanted to do something to challenge myself to go a little deeper into a song and arrangement.
Another consistent thing is that I began learning French in December of 2019 and have not missed a day practicing on Duolingo. I'm on a 733-day streak and have no plans of stopping! 
So, as of today, January 2nd, 2022, I commit to writing something or posting some type of content on my website every Sunday until whenever.
I hope this finds you in good health and my work brings a little joy and inspiration into your life. I love hearing from you so don't feel shy to leave a comment.