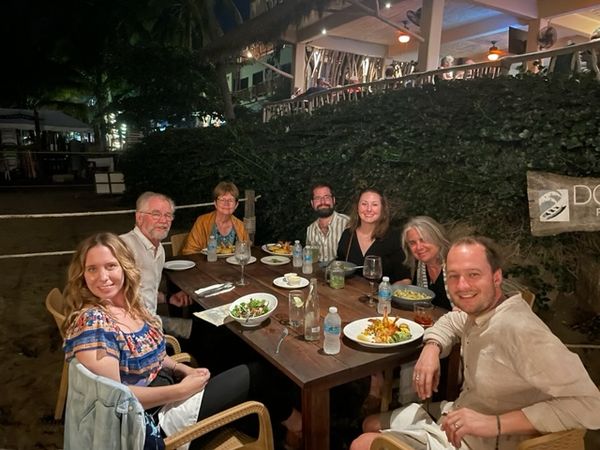 It's sunny and 4 degrees in Hudson today. I'm still acclimating from being in the 70s and 80s in Mexico to being below freezing back home in New York.
My 40th birthday trip to Sayulita was filled with meals, laughs, sun, and love for the most part. I was grateful to have shared it with my family and next to the ocean. On my birthday, January 11th, I woke at 5 am, meditated, journaled, visualized, practiced Spanish, and then went back to bed to snuggle with Chloe. I took a solo walk along the beach, went paddle boarding, swam in the ocean, and had a delicious dinner with my feet in the sand with everyone at Don Pedros, one of the oldest and most iconic restaurants in Sayulita.
I wanted my birthday to represent things that I value and living my ideal day. For the most part, I think I accomplished that nicely. The one thing that was missing was making music.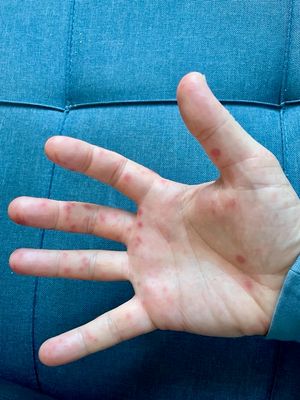 The last night in Mexico we had a private chef come and make us an authentic Mexican fajita dinner ending with banana flambes. I started to have chills and unfortunately couldn't enjoy it to the degree I wanted to. Chloe was also not feeling that well. That night I had chills and hallucinated trying to get to bed. It was kind of intense though fever hallucinations can be fascinating. I wish I could have recorded or remembered what I was thinking.
Everyone took COVID tests the day before leaving and both Chloe and I tested negative, despite being a little sick. When we got back I noticed my hands had red dots on them and were itchy. My feet were as well. After doing a little research I found out that I picked up sea lice in Mexico from paddle boarding. I've had rashes before but never specifically on my hands and feet. I've been taking Benadryl and rubbing Cortisone itch cream on my hands and feet for the past couple of days. Thankfully I don't have anywhere I have to be for a little bit and I can rest now that I'm home. 
One thing I learned this week is to be gentle with yourself if something doesn't go the way you want it to. I also learned how to paddleboard and what sea lice are.