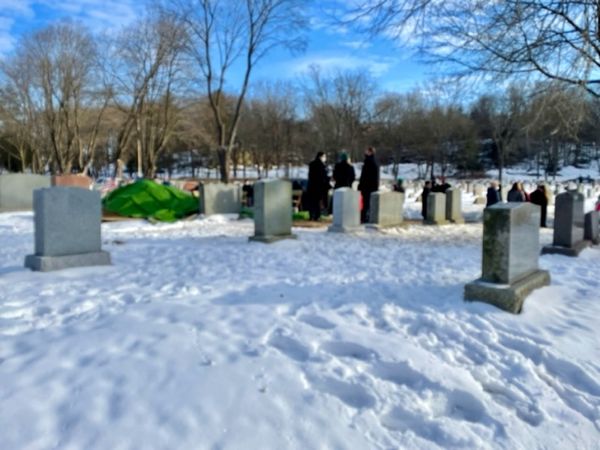 On Monday of last week, I attended a funeral service of a friend and larger-than-life person at the Cedar Park Cemetary. David Ackerman was the president YouThisMe, a health care and privacy app company I've worked with since moving to Hudson about 10 years ago. As friends, business associates, and family members all stood in the snow and sun on this cold late January afternoon, we listened in solemn silence and reflected on the incredible legacy this man left behind. May David's spirit live on in all he reached and loved. 
While at the ceremony I muted a call from another friend and boss of Celebrate the Beat, a non-profit I've worked with in Colorado on and off for the past 14 years. I called her back after the ceremony as I walked back to my apartment. She shared some unfortunate news that the company was in serious financial trouble. I breathed with the news and our conversation after getting home.
About an hour after we spoke I also received an email from Postmodern Jukebox, a band I've played and toured with for the past 3 years or so. I was scheduled to go to Australia and New Zealand with them in a couple of weeks and this email informed me that the tour was going to be rescheduled for the fall of this year due to lockdowns in Australia from COVID.
What a Monday!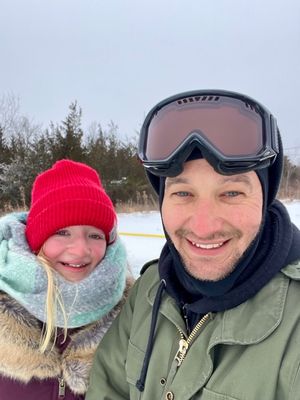 I breathed with everything. I talked with Chloe as she sat with me. I called my mom. I breathed and tossed and turned that night.
I'm grateful to have developed a meditation practice that helped give space around the news that I received on Monday. I knew that I would figure out how to move forward regardless of what happened. I spent the rest of the week working out details and moving forward with all of the new information I had. By the end of the week, I was in a much better spot with everything.
The lesson; don't judge a piece of news as good or bad. What might seem good might be bad and what might seem bad might be good. Or maybe it's neither good nor bad. It just is.
The east coast had a huge snowstorm this weekend that grazed the part of New York where I live. I love snowstorms so wish we could have got blasted but I'll take what we can get. On Saturday, while it was cold, snowy, and windy, Louise and I made crepes together and went ice skating at a hockey rink in a nearby town park. It was cold though soooo much fun! After that, we came home and had lunch, made hot cocoa, and watched an episode of Murder, She Wrote.