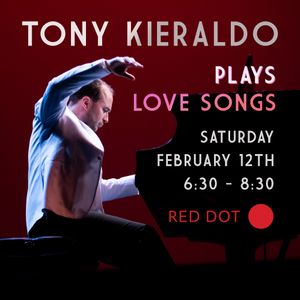 The temperature warmed up to the mid 40's on Saturday for a mid-winter-spring tease that melted some of the ice that's lingered on our west-facing street. I wore my new suit black suit I ordered for the tour to Australia I was scheduled to be on with Postmodern Jukebox right now for a solo piano gig I had on Saturday night at the Red Dot in Hudson. The gig was fun though the piano was a bit out of tune and had little mechanical issues. Part of the reason I enjoy playing ragtime or songs in a ragtime or stride style is that the notes don't sustain long enough to really notice the intonation of a piano, or at least it hides it to some degree.
Louise and I played Mozart for the first time as a duet as well. She's been learning the melody of Mozart's Symphony in G Major on the flute. Her flute teacher sent the piano accompaniment part so I sight-read it while Louise beautifully played the flute part. It's an absolute joy making music with your child, something Louise and I have done for years. Playing Mozart together is a beautiful first though. I can't believe 2 months ago she was playing Jingle Bells and now she's playing a Mozart symphony!
___________________________________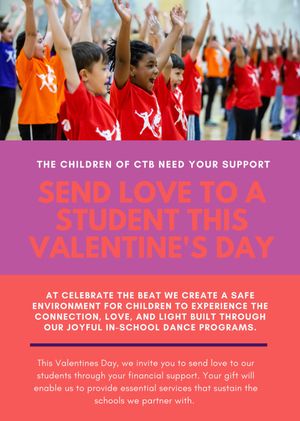 Celebrate the Beat is a non-profit dance company that I've been working with on and off for years. Over the pandemic, I helped create and edit virtual educational videos as well as created four episodes for Rocky Mountain PBS that have been airing for the past two months across households throughout Colorado. This week I spoke with one of our contacts at the station and she informed me that our second episode was more popular than Curious George, the program our episodes were replacing for the past few weeks.
With all of that great news about Celebrate the Beat it also comes with heaviness because the company is in desperate need of funding. A number of circumstances have led it to be in a difficult place which has led me to roll up my leaves and help in new ways. Those new ways have been cold calling principals across Colorado and pitching them about our newest virtual 10-week course we put a lot of thought, time, and resources into. I've never cold-called before and am learning through the process.
This company does such incredible work helping children find confidence in themselves and so much more for over 22 years. If you have the means, please consider making a donation to this non-profit. Your support means the world!
___________________________________
For Christmas, one of my gifts to Chloe was a trip to Saratoga Springs and a night or two out of town and to visit Northshire Books, a beautiful independent bookstore in town. So, this Sunday we drove up to Saratoga, the weather being once again in the 20s though thankfully sunny, and checked in to The Inn at Saratoga Springs.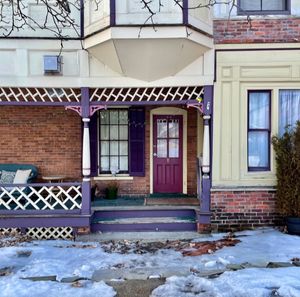 I worked in Saratoga Springs 5 or 6 years ago for a couple of weeks with the National Dance Institute, accompanying classes with kids from around the area at the local YMCA that culminated in a little performance at the Saratoga Performing Arts Center. They honored Jacques d'Amboise at the performance and I remember Twyla Tharpe was also there. I remember my car broke down while driving to the performance and someone in front of me tied a rope to my car, that ended up snapping while we were driving until we, fortunately, pulled into a parking lot and I raced to the stage to perform.
I'm thankful to be able to get out of Hudson for a little bit and have a trip with Chloe. After I booked I realized that one, it was Super Bowl Sunday, and two, the restaurant and bar at the Inn was closed on Sundays and Mondays. No matter, the cottage we're in is cozy and has a certain charm to it in that older New England, upstate New York type of way. Even though it's cold and icy af, a little change of scenery can go a long way. I'm looking forward to checking out the bookstore tomorrow and sharing a couple of delicious meals with my love.