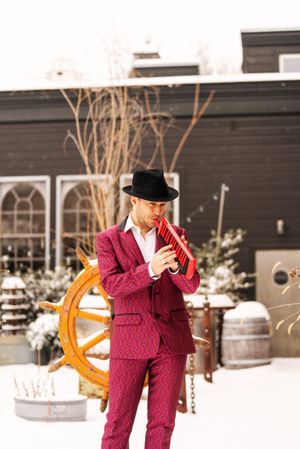 This past Friday I had a photoshoot with my dear friend, JD Urban during a beautiful snowstorm. It was the biggest snow we've had this season and it made for a great day of shooting. I'm so grateful to JD for lending his brilliance again in taking photos of me and to Helsinki Hudson for the incredible space to take pics in. I've sprinkled some of the photos throughout my website so have a look around.
Louise and I went sledding after the shoot and hung out for the rest of the day. We watched Pirates of the Caribbean: The Curse of the Black Pearl together at night. She's never seen it before and she is playing the theme to the movie in her school orchestra so I thought it would be good for her to watch.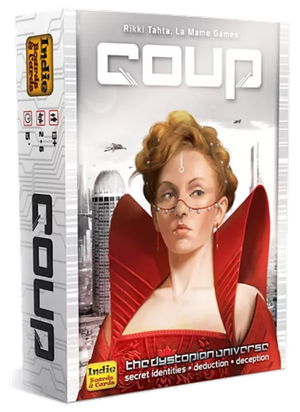 We also played a game Chloe's brother Trevor introduced Louise to called, Coup: A Game of Deception. When we first started playing it this week I would beat her at almost every hand. After a little while though, she started to understand the strategy behind my deception and beat me almost every hand. She could tell whether or not I was lying or not by my facial cues and actions, even if I thought I was throwing her off. It was amazing to see how astute her perception developed in such a short period of time. She told me how she was thinking about what I was thinking about and could base her decisions on the probability of whether or not I was lying.
I randomly was inspired to write a song this week that has a lo-fi funky Indian groove to it. I'm calling it, Can't Get a Train Going On? and dedicating it to anyone who rides Amtrak, especially throughout the northeast corridor. There are a few songs like this that I've written and will be releasing an album in the near future. I love making songs like this and lose all track of time when creating them.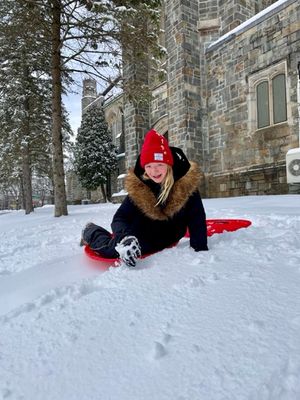 In world news, Russia attacked Ukraine this week in an audacious attempt to seize control of a peaceful neighboring country. The world as a whole has condemned this unprovoked attack and the reaction has been swift. It's frightening and incredibly sad to see this unfold and I pray for the people of Ukraine and Russians who stand up in opposition to this tyrannical demagogue.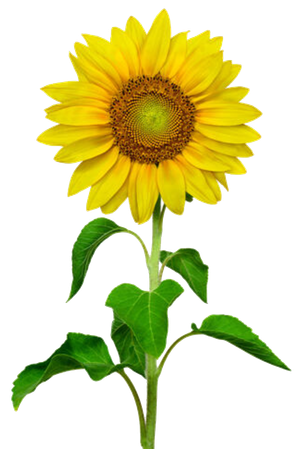 It's incredible to watch this unfold, especially in the age of social media where you can see tanks, guns, missiles, and people sharing their experiences in real-time. I checked TikTok the other day and my feed was filled with protestors around the world, Ukrainians shooting down Russian planes, and speeches like this powerful one from Ambassador Martin Kimani, Kenya's Permanent Representative to the United Nations.
Being an optimist, I hope the world will learn from this and grow stronger from it. I hope it can also continue to unify people and condemn these atrocious actions before it escalates to anything greater than what has already transpired.
Lyrics from the Pete Seeger song, Where Have All the Flowers Gone fill my head. When will we ever learn, when will we ever learn?
I learned that Ukraine has the world's largest supply of sunflowers. I also learned that sunflowers can pull radioactive contaminants out of the soil and have been used to clean up contaminated pieces of land. If that's not a miracle I don't know what is.