since I last wrote here. 14 states and 6 countries later, I made the time to write again. 
Hudson is in the mid-'90s today, sunny, hot, with little breeze. Chloe and I meditated for 15 minutes this morning and then walked to Cafe Mutton to get coffee. Chloe loves the iced coffee with condensed milk they make there. I got a large hot black coffee. Both our drinks were to go. We walked through the 7th Street Park to get there. The AC at Mutton broke yesterday and they're hoping to get it fixed next Wednesday so the doors were open and you could feel the summer on your skin.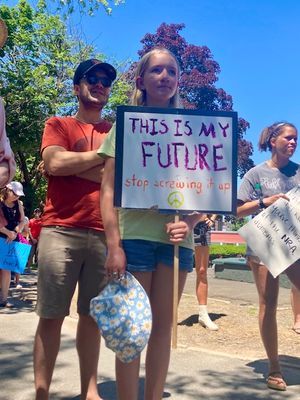 This past Friday, the SCOTUS voted to overturn Roe vs. Wade, banning abortion in several of the United States. I feel numb, enraged, frustrated, defeated, confused, speechless, defiant, hopeful, saddened, fearful, hateful, peaceful, tearful, pissed the fuck off, open, obtuse, in disbelief, infuriated, in shock, and a range of other feelings now as I know many others are as well. It shakes the foundation of what we understand our freedoms to be in this country. That a right can be taken away by one governmental institution that was shaped by a president who was twice impeached, helped foster an insurrection, and lost the popular vote is nothing short of tragic.
It is also the culmination of a well-crafted, organized, and planned effort to shape the courts since the 1970s that favors the right side of the political spectrum. It is a longer-term vision for control and power. A vision that bends and breaks politics and opinions with money and religion in a multi-webbed algorithmic approach that craves power and strength by simultaneously pacifying and arming their audiences.
Power and strength will only go so far when it is thrust upon people as it most recently has been and possibly will continue to be. Is there a sleeping giant and if so, what does it need to wake?
Have you ever wondered what it would really be like if everyone HAD to vote in the US? Like, if everyone that was above the age of 18 in the United States had to vote? Some 330 million people all had to vote? I guarantee that a healthy majority would be somewhere in the range of WTF with the SCOTUS's decision to overturn Roe vs. Wade. It already is. The question is, will that get people to use their voice and vote?
I walked with Chloe, Louise, Michele, and Jim to the 7th Street Park where a protest was being held. We were about 45 minutes late though we heard the last two speakers who were incredibly moving. The last woman who spoke was a Reverand in town and she said something to the effect of, "It's time to stop playing checkers and time to start playing chess!" What is our next move? 
A longer-term vision is needed with consistent short term actions. A vision that helps people understand the importance of their voice. That their voice matters. That their voice is their vote. 
Louise held a sign she made with Michele that read, THIS IS MY FUTURE stop screwing it up ☮️. 
-------------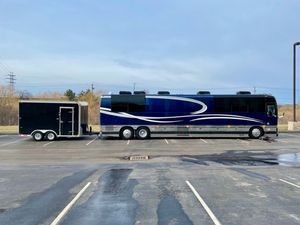 Since my last post, I have played over 40 shows with Postmodern Jukebox across the United States and Europe. They were incredible experiences, to say the least, and I loved every moment I got to share with some truly remarkable people. Looking back in hindsight it sometimes seems like a blur, like a dream, like, did that really happen?
I'm finally feeling a little settled after being on the road for the past few months. There's nothing like sleeping in your bed after being away for weeks on end. The comforting feeling of being grounded in your home life again. The smell of clean clothes, petunias, and sour cherries.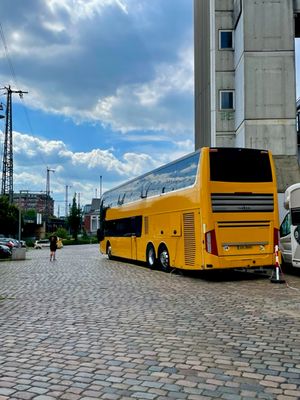 Finding consistency and grounding is challenging when you're in a different city, venue, country, or state every day. It's both exhilarating and exhausting. It's important to find things that help keep you physically, mentally, and spiritually well. Especially being on the road during the end of a global pandemic.
I love learning and seeing how my road mates center and find grounding—everything from a solid morning routine to running, working out, smoking, sleeping, eating, and everything in-be-tween. Anything that helps the mind, body, and spirits be in meditation or wine or whiskey club. 
Another place where I find peace is my bunk. Your bunk is the one sole place of consistent privacy. Once you shut the curtain to your 75x25x27 inch bedroom, you are by yourself. You can read, sleep, scroll, watch TV or whatever you want. No window. No people. It feels kind of like a coffin. It smells of feet, farts, and freedom. 
Sleeping on a tour bus is like sleeping on an inconsistent and unreliable rollercoaster. You're never quite sure if and when you're going to stop or go. You wonder if that sound is bad and if you might die from it. You're surprised when your ears pop because you're 10k feet above sea level in the Swiss Alps or wonder what the chances of you falling out of your bunk are in a hilly New England town.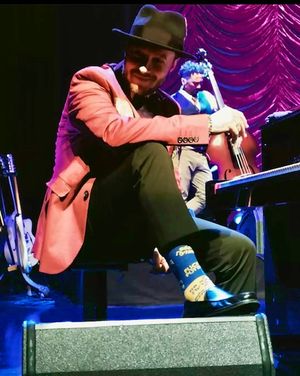 You usually know if the drive is like 2 hours or if it's like 19 from MasterTour, an app that we use that has helps keep our lives in order. I learn to surrender to the different sounds and movements the bus randomly makes when I'm trying to sleep. If I'm restless, melatonin and ambien have come to my rescue. Sometimes I felt like I sleep, sometimes not so much. When I get up, I check my phone to see if we're at a rest stop, or the venue, or at a border crossing, or a hotel.
My favorite part about sleeping on a bus is knowing I'm going to wake up in a new place in the morning. After waking though one of my first is, "where can I drop the kids at the pool?" There is no "number 2oing or pooing" on the bus so it's paramount knowing where and adjusting when to go. No one wants to shit their pants, at least no one I've ever met. So far I'm batting 1,000 with finding a bathroom in time, though there have been some close calls.
Bathroom tip: I've learned that if the venue isn't open yet, a nearby hotel lobby will generally do the trick. Walk with purpose into the lobby like you're late for a meeting and bee line it into the bathroom.
The shows were absolutely on fire! The musicians, artistry, and musicality were high af! I have such a deep gratitude and appreciation for playing with Scott Bradlee's Postmodern Jukebox. I'm looking forward to traveling to Australia and New Zealand with them this fall.