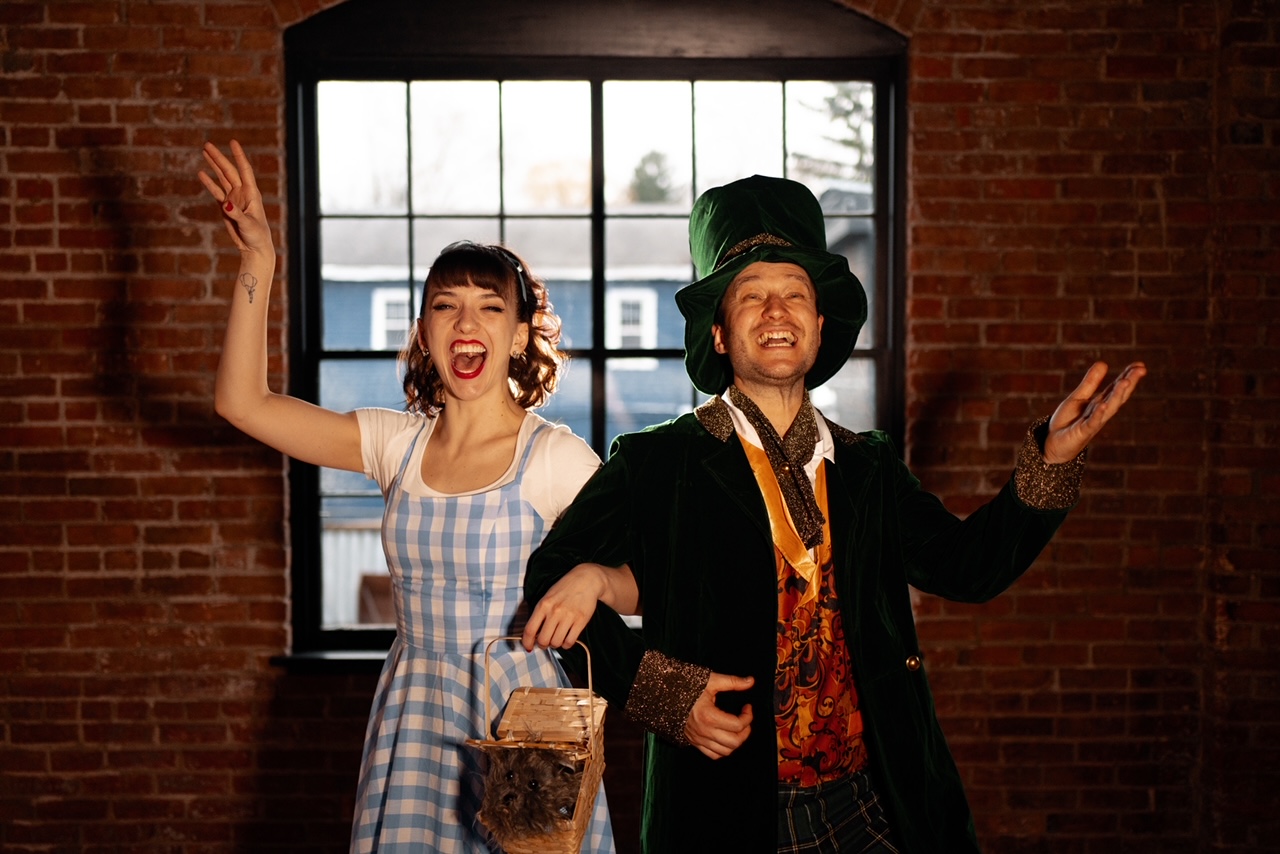 Last summer I was on tour with Postmodern Jukebox in Europe. We were outside of Milan, playing at an outdoor festival. The weather was humid with patches of light rain. The green room and catering were in tents.
A few days prior, I heard Demi Remick, the incredible tap dancer on the tour mentioning wanting to create a new tap medley based on the Wizard of Oz. That night at catering we sat and hashed out a rough version of a tap medley. A week or so later in Hamburg, Germany we tightened the arrangement on my last day on tour.
Fast forward to the fall of 2022. Demi reached out expressing her interest in finishing the arrangement and making a video. She drove her tap board, costume, and bejeweled ruby red tap shoes up to Hudson. (She glued every jewel on the tap shoes. #dedication)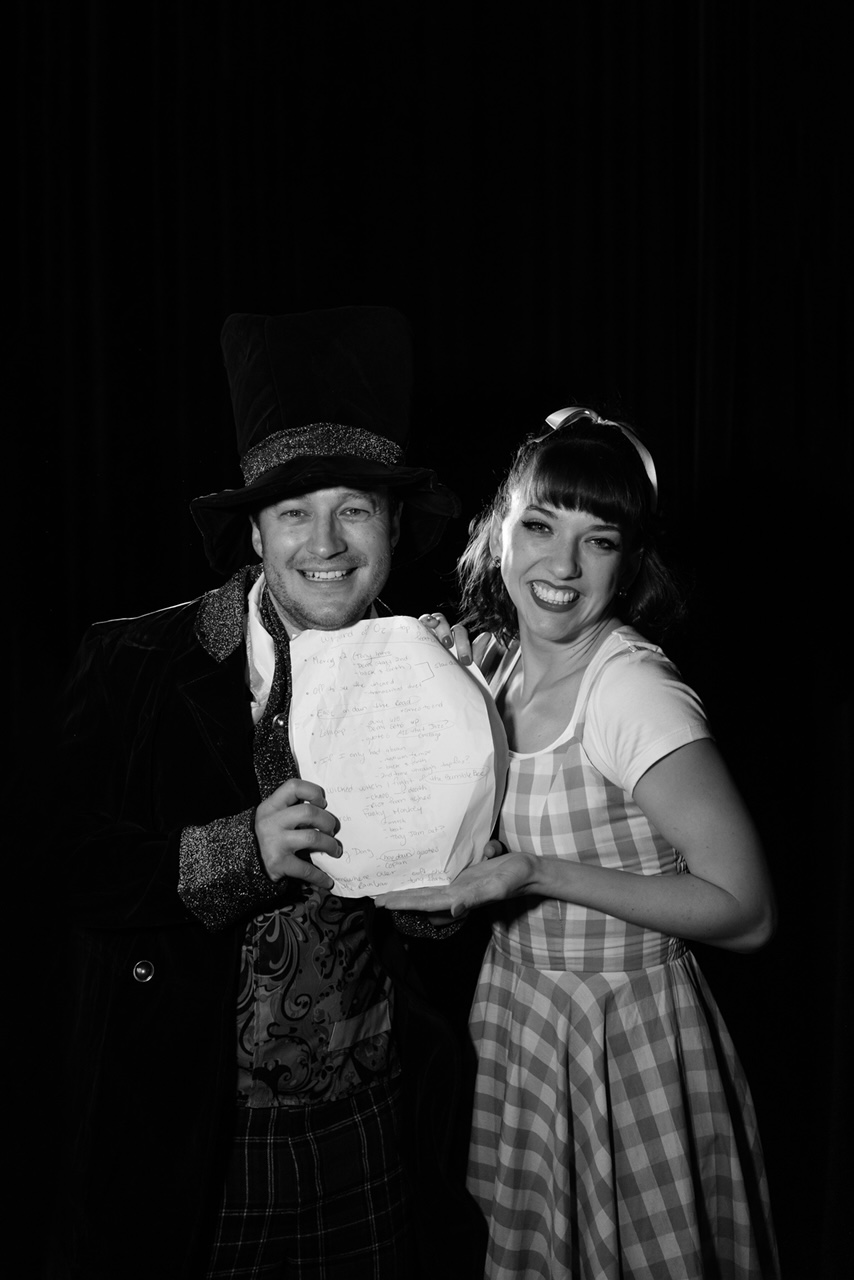 We filmed at my favorite club in the world, Helsinki Hudson with my dear and brilliant photographer and videographer friend, JD Urban in early December. JD edited a beautiful video and released it in mid-January along with sheet music from the arrangement I made.
At the end of December, we premiered the Wizard of Tap at a salon in Chelsea to an enthusiastic audience. After the part, Demi shared an idea she was thinking of. 
"Don't hate me but what about doing a tap medley on Taylor Swift's Eras?", she said. "I'm a Swiftie at heart."
"That sounds cool!", I said. Though full disclosure I told Demi, I've spent most of my life not enjoying Taylor Swift and being annoyed by her music. 
I thought, this would be a great opportunity to look past my close-minded view of one of the most revered pop singers and get rid of that stupid judgemental view.
I did watch a documentary about her that came out over the pandemic and remember really enjoying it. 
Over the next couple of weeks, we texted back and forth and came up with a song order. 
I arranged the score, notating it in Sibelius and then sent Demi the midi recording version for her to choreograph to. The score was close to completion in the first week of January because I was working in Costa Rica for most of the month.
After returning home in early February, I practiced the arrangement and recorded it. Demi recorded the tap part. I also started to produce the track a little more, adding drums, bass, and other sounds.
During this whole time we were also talking with JD, who is also a Swiftie, about how we were going to film it. He was the one who encouraged me to open the arrangement with more sounds.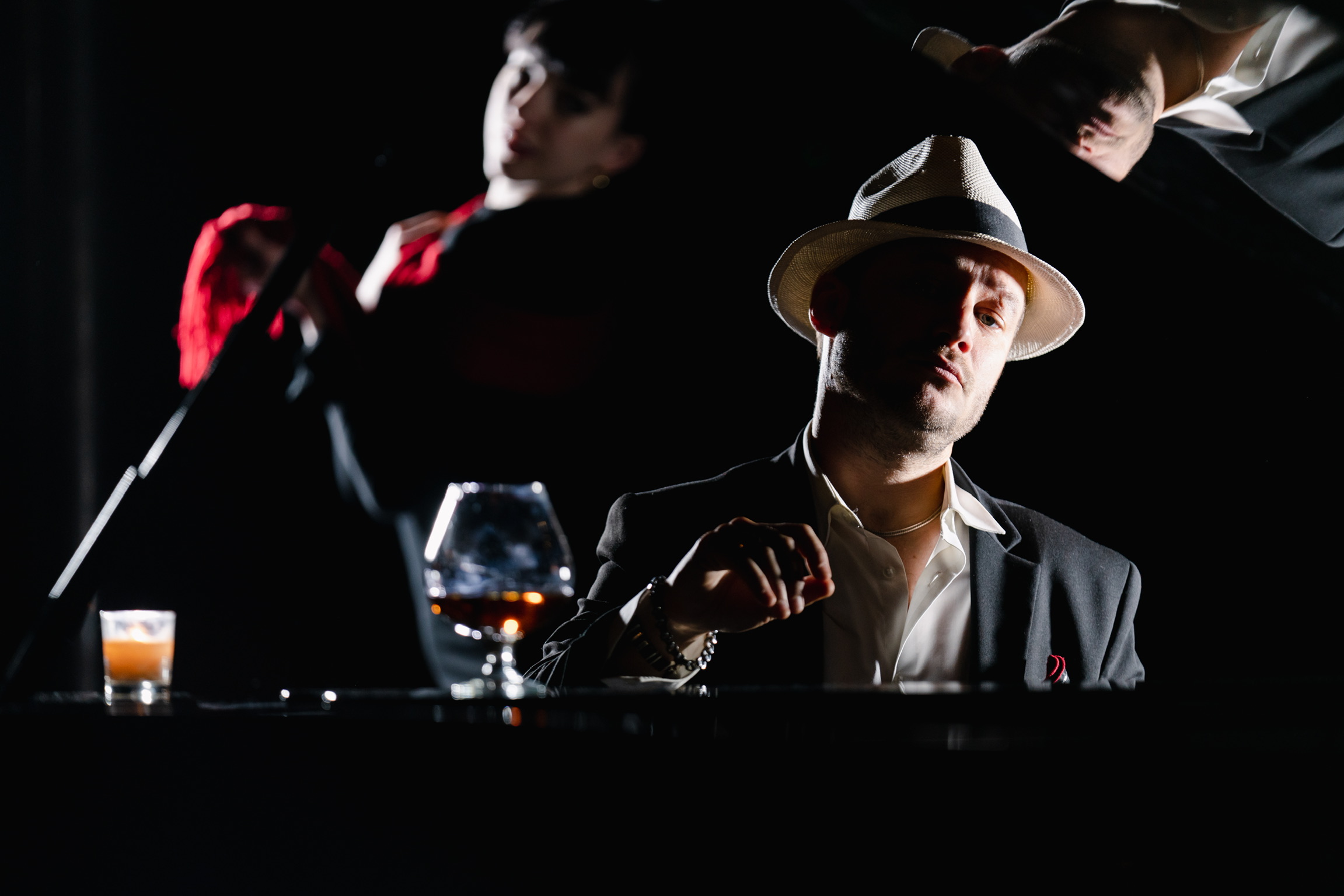 We set a date in mid February and Demi drove up to Hudson again. This time with like 5 tap boards and bags of costumes neatly labeled in zip lock bags.
We filmed on a Friday and Saturday, two long days, and ended up capturing what we're calling ERAS (Demi & Tony's Version) at Helsinki Hudson.
The reason for the name ERAS is that it's a collection of Taylor Swift's songs from every one of her eras. There are songs from every album she's released in this medley.
The (Demi & Tony's Version) comes from the fact that Taylor Swift re-recorded all of her albums over the pandemic to have the rights to her music. So when you see one of her songs like, Shake It Off (Taylor's Version), you know that version belongs to her and not the record label.
These are all things a non Swiftie like me learned along with many other things like ghosts, snakes, nipples cut out shirts, pictures dangling from trees, and so much more that you'll watch in the videos.
This project is also an homage to one of the greatest if not the greatest venues/clubs in the world. Helsinki Hudson has been my home for the past decade and closed their doors in March 2020 from the pandemic. They were a home to music in Hudson and the surrounding area for a little over 10 years. The owners are some of the kindest and most generous and loving people you will ever meet. I miss, as I know the community misses, this incredible venue and am forever grateful for everything they have done for artists, the community, and beyond.